Mental Wellness In Agriculture Webinars
Self-Maintenance & Farm Productivity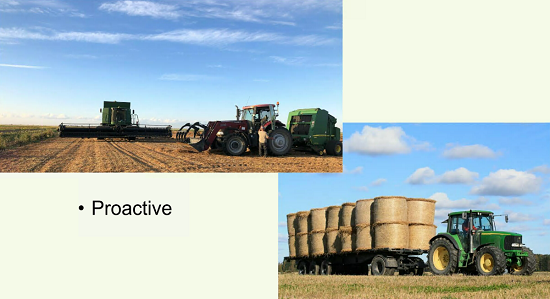 As an agriculture producer, did you know that your state of health can have an effect on the productivity of your farm operation? If productivity is impacted, so is your bottom line. Learn how your health has an impact on your farm operation, the signs of decreasing health, and simple daily steps for doing your own self-maintenance.
Presented by: Cynthia Beck, SARM recorded as part of Learning Library Series, December 2021
Watch here (Length of video: 00:56:12)
Mental Wellness in Agriculture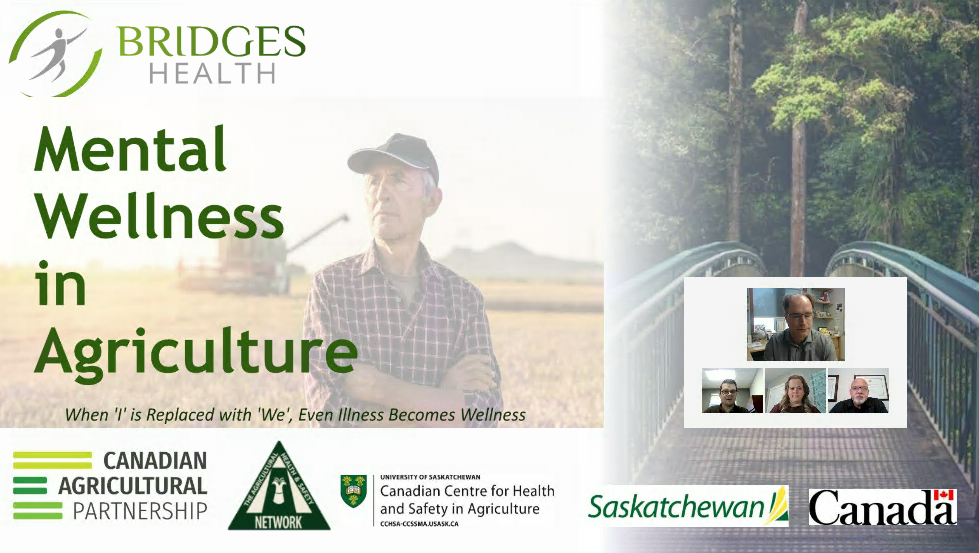 Presented by: Bridges Health: Adam Chromos Facilitator.
Delivered at SARM Mid-term Convention, November 2021.
The Online Therapy User Webpage Overview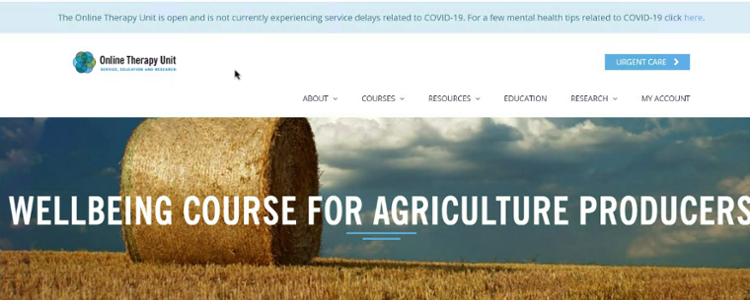 Offered through the Online therapy Unit, this program aims to provide free education and guidance on simple but effective techniques for managing farm related stress and depression and/or anxiety.  This course helps Saskatchewan farmers and ranchers with thoughts, behaviors, and physical symptoms related to depression and anxiety.
Are you looking to work on your mental health as an Agriculture Producer in Saskatchewan?
Are you looking for support in dealing with farm stress, symptoms of anxiety and depression?
Presenter: Cynthia Beck describes the Wellbeing Course for Agriculture Producers in this short video. (Length of video: 00:02:10)
---
For more information/questions please contact:
aghealthandsafety@usask.ca
---