We are the Canadian Centre for Rural and Agricultural Health
The Canadian Centre for Rural and Agricultural Health is an embodiment of research, service, and outreach to support improved health outcomes for rural and agricultural people in Saskatchewan, across Canada, and around the world. To showcase who we are and the work we do, we developed this video so others can see, hear, and feel our impact in rural and agricultural communities throughout Saskatchewan. 
Thank you for putting your boots on the ground with us.
Celebration, Major Announcement and Open House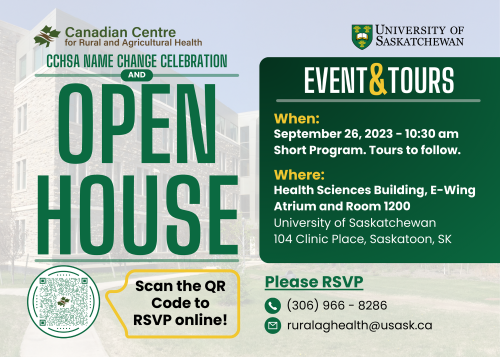 The Canadian Centre for Rural and Agricultural Health welcomed past, present, and future colleagues, community collaborators, non-profit and government colleagues, students, staff, and supporters to celebrate with us on Tuesday, September 26th at 10:30am in the E Wing Atrium of the Health Sciences building at the University of Saskatchewan.
At that event, the University of Saskatchewan shared an amazing, transformative announcement to purchase, equip, and staff a mobile unit to support increased outreach, engagement, clinical, and research capability for rural communities. 
Research to Action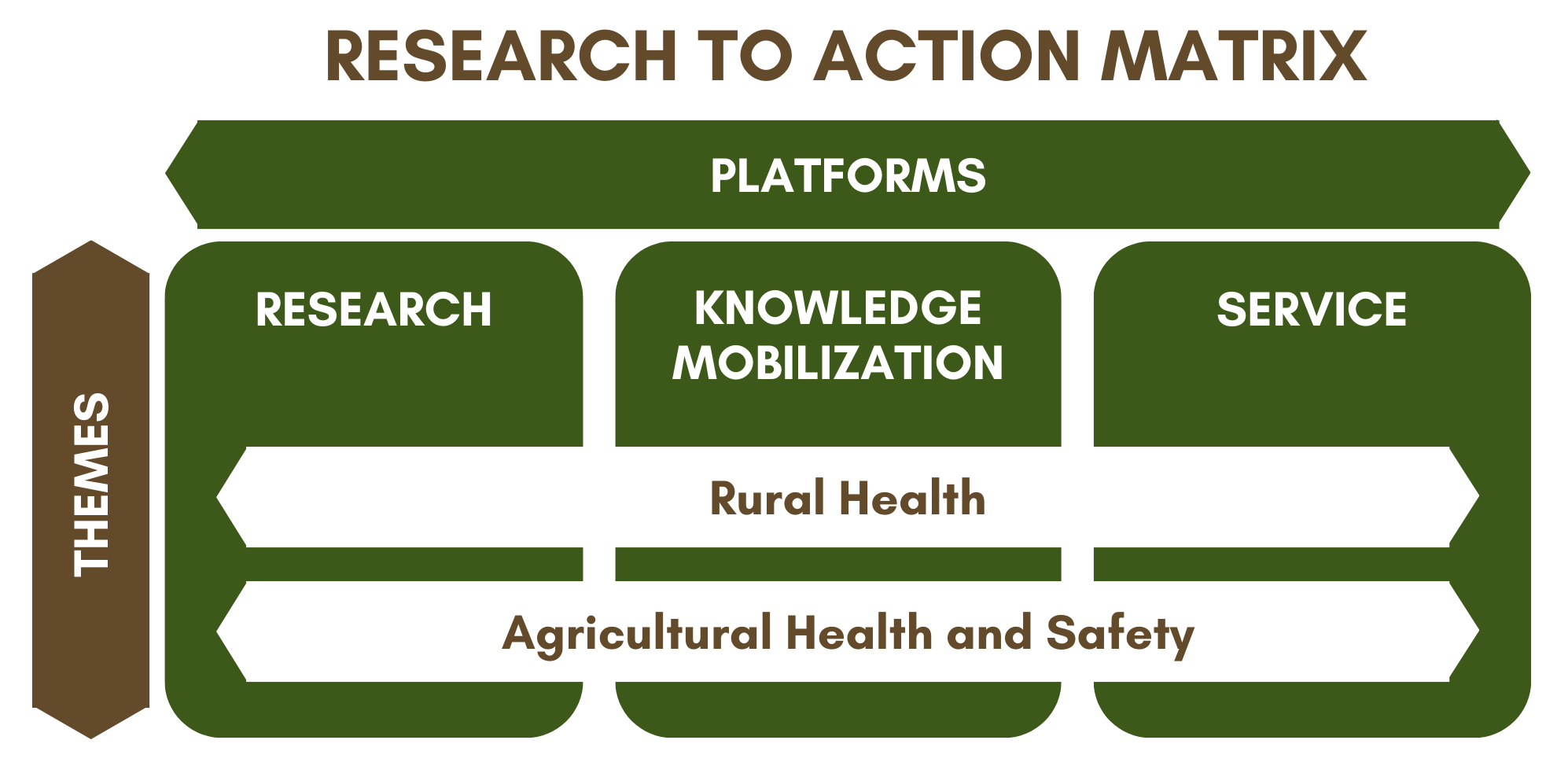 Our research to action crosses three platforms:
Research
Knowledge Mobilization
Service
Research Participants Needed
Participate in one of our research studies!
Agricultural Health and Safety Network, CANWORKSAFE, and occupational health clinics