Agricultural Health and Safety Network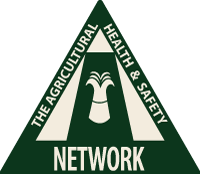 In 1988, the Canadian Centre for Rural and Agricultural Health partnered with the Saskatchewan Association of Rural Municipalities (SARM) and six Rural Municipalities to found the Agricultural Health and Safety Network.  Over the last 30 years, the Network has steadily increased to 196 RMs including over 27,000 Saskatchewan farm families.
Student Scholarship in Agricultural Safety and Rural Health
Scholarship Deadline: January 16, 2024
Events
Discovery Days Virtual Delivery
The Discovery Days continues to be delivered to rural schools throughout Saskatchewan.
HEARING LOSS PREVENTION: Upcoming Clinics
2023 Upcoming Clinics: