DEVELOPING A SASKATCHEWAN FARM SAFETY PLAN
Introduction

Incidents can happen, and often do happen, when workplace health and safety is not made a priority within your farm's overall operations. Volatile environmental and market factors, managing, hiring, and scheduling employees along with the time and focus required for production are all factors that can easily creep ahead of the need to make workplace health and safety the number one priority. Whether overseeing a large-scale farming operation or tending to a small farm, everyone wants those working on the farm to get home safe at the end of the day.
The farm is a place where people live, work, and visit, so it is important that safety, like production, remain a top priority.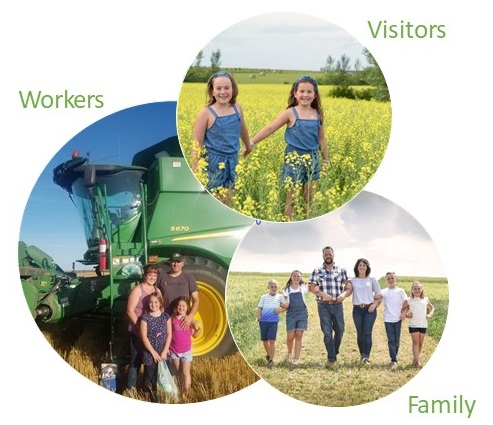 As the face of farming changes and as the machinery, practices and protocols in our province continue to evolve, the approach to health and safety will also need to change to reflect new realities.
Developing a farm safety plan can seem like a daunting task, especially when faced with trying to understand and implement the various rules and regulations. The Agricultural Health and Safety Network at the Canadian Centre Rural and Agricultural Health (CCRAH), and the Saskatchewan Ministry of Agriculture (MoA) in collaboration with Vital Insight using Farm Safety Nova Scotia material resources took the initiative to prepare a Guide to Your Farm Safety Plan and Workbook Templates for the reader to adapt and make as their own.
FIRST STEPS:
Download your copy of the Guide to Your Farm Safety Plan
Use this guide to navigate through the development of a farm safety plan. Complementing the guide is a Workbook that includes specific forms, templates, examples of farm safety policies, best practices, and materials to walk you through establishing your farm safety plan.
Request access to the Developing a Saskatcewan Farm Safety Plan Modules.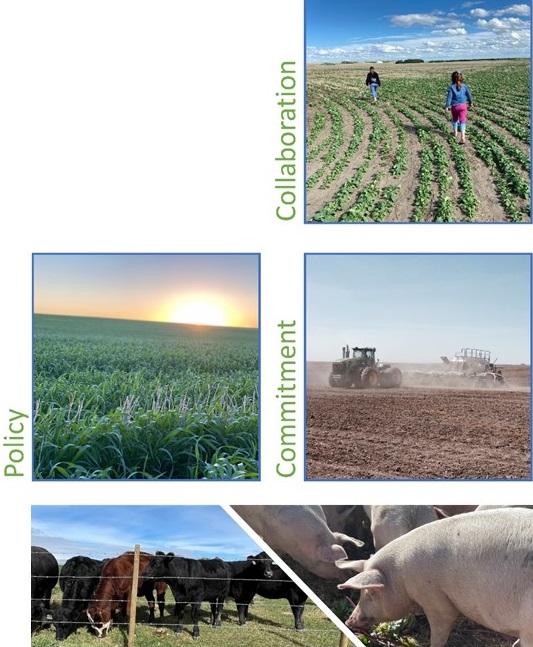 The modules walk you through this process and includes a Farm Safety Plan Index which will help you decide which templates and forms you will need for your farm, guidance on how to customize the downloads, as well as some key hints and tips on how to get started.
It will enable you to download the workbook templates and go through an interactive step-by-step process in getting started and customizing your forms.
First and last name
E-mail address.
All information provided will be kept confidential. It will be used for internal purposes only.
  Let's Get Started!
   
---
Acknowledgements: 
The Saskatchewan Farm Safety Plan Pilot project was made possible through the Farm Safety Program, which is funded by the Governments of Canada and Saskatchewan through the Canadian Agricultural Partnership.
A Guide to your Farm Safety Plan was developed with the support of pre-existing workplace health and safety materials from Farm Safety Nova Scotia to support the development of the Saskatchewan Farm Safety Plan Pilot Project (2022).
The team at the Canadian Centre for Health and Safety in Agriculture (CCHSA) and Ministry of Agriculture (MoA)are grateful for the work that was achieved through Canadian Agricultural Partnership, Farm Safety Nova Scotia, the NS WCB SmallBusiness Safety Toolkit, the Canada Farm Safe Plan, and Vital Insight. These materials helped to inform the background and recommendations we have outlined in this manual.
As well, we would like to give credit to the Work Safe Saskatchewan, Saskatchewan Occupational Health and Safety Branch, Saskatchewan Safety in the Workplace, Saskatchewan Workers Compensation Board whose detailed information on their individual websites, including their electronic factsheets and overviews, provided in-depth reviews of proper planning, and following required policies.
---