Occupational Hygiene and Health Laboratory
The Occupational Hygiene and Health (OHH) Laboratory is part of the National Agricultural Industrial Hygiene Laboratory (NAIHL) of the Canadian Centre for Health and Safety in Agriculture (CCHSA).  There are two laboratories that form the OHH laboratory.  The dry laboratory located in 1331 E-wing Health Sciences.  This laboratory houses the industrial hygiene monitoring equipment and accessories.  The wet laboratory located in 2D10 Health Sciences houses the activities for undertaking laboratory analysis of collected samples.  The OHH facilitates both field work and processing of field samples.  The laboratories are equipped with state-of-the-art sample collection and analysis equipment appropriate for assessing a vast array of physical, chemical and biological exposures.
Our laboratory focuses on occupational hygiene which maintains workplace health and safety by identifying, evaluating, and controlling exposure to chemical, physical, ergonomic and biological hazards to reduce stresses on the worker and implement control measures that will reduce the incidences of impaired health and sickness in agriculture and other rural based industries and population
Research Laboratories
Dry Lab (1331 E-wing)
This laboratory is utilized for storing, maintaining, operationalizing and calibrating the exposure assessment equipment. 
Wet Lab (2D10 HSc)
The Wet Lab is utilized for sample analysis and contains state-of-the-art equipment for assessing chemical and biological activities in samples. 
Staff and Students
Name
(Program, Status)

Time of Enrollment
(Institution)

Thesis Title

Supervision

Present Position
(Institution)

Upkardeep Singh Pandher
(Completed)

2021/09 – 2022/04
University of Saskatchewan

The Anti-Inflammatory Potential of Nature Immune on Inflammation induced by LPS

Supervisor

 

Amanda Nascimento
(Completed)

2020/01 – 2021/09
University of Saskatchewan

The Anti-Inflammatory Potential of Nature Immune on Inflammation induced by LPS

Supervisor

Resident in Veterinary Medicine with Health Canada

Amanda Nascimento
(Complete)

 

2018/06 – 2019/12
University of Saskatchewan

The Effects of RESP-AID on asthma

Supervisor

Resident in Veterinary Medicine with Health Canada

Alexandra Belotta
(Complete)

2018/06 – 2020/08
University of Saskatchewan

Dose to the Lens of the Eye in Veterinary Workers Performing Diagnostic Radiology Procedures

Co-supervisor

Resident in Medical Imaging, Department of Small Animal Clinical Sciences, WCVM

Myra Martel
(Complete)

2017/05 – 2019/05
University of Saskatchewan

Electrospray Technology in Animal Confinement Facilities to Control Dusts

Co-Supervisor

 

Arcadio Viveros-Guzman
(Complete)

2016/9-2018/8

University of Saskatchewan/California at Davis

Migrant worker health and safety

Co-Supervisor

Faculty Member
Kwantlen Polytechnic University

Amanda Nascimento
(Complete)

 

2016/1-2018/1

University of Saskatchewan

Effects of natural exposure to microbial molecules in pregnant mice on their offspring on allergic lung inflammation

Co-Supervisor

Resident in Veterinary Medicine with Health Canada

David Schneberger
(Complete)

2015/9-2016/8

University of Saskatchewan

Surfactant D in lung inflammation

Co-Supervisor

Beam Operator, Canadian Light Source; Research Associate
University of Saskatchewan
Undergraduate/Diploma Students

Name
(Program, Status)

Time of Enrollment
(Institution)

Thesis Title

Supervision

Present Position
(Institution)

Naiela Anwar
(Undergraduate, Complete)

2018/05 – 2020/08
University of Saskatchewan

Mould as a respiratory risk factor for rural populations

Supervisor

Medical Student
University of Saskatchewan

James Matheson
(Diploma, Completed)

2019/05 – 2019/05
Saskatchewan Polytechnic

Determination of Nicotine levels in dust collected from homes in a Saskatchewan First Nation Community using mass spectrometry

Co-Supervisor

MSc Student
University of Saskatchewan

Khushnoor Bath (Diploma, Completed)

2017/07 – 2017/08
Saskatchewan Polytechnic

Hyaluronidase activity in human alveolar cell lines after exposure to agricultural contaminants

Supervisor

BMIS Undergraduate Student
University of Saskatchewan

Samantha Whittingham (Diploma, Completed)

2016/5 - 2016/5

Saskatchewan Polytechnic

The Built Environment. Mold counts and identification

Supervisor

Education student - post degree, University of Saskatchewan
Graduate Students (MSc)

Name (Program, Status)

Time of Enrollment (Institution)
Thesis Title
Supervision

Present Position (Institution)

Alejandra Castillo Toro (MSc Thesis-based, In Progress)
2022/05 - present
Evaluation of ambient air and air constituients in close proximity to livestock operations.
Supervisior
MSc Student
Mina Movasaghi (MSc Thesis-based, In Progress)
2021/05 - present
Development of a Cold Plasma for Egg Shell Decontamionation
Co-Supervisor
MSc Student
Shiva Aminian (MSc Thesis-based, In Progress)
2020/01 - present
Development of a Novel Method for Egg Shell Decontamination
Co-Supervisor
MSc Student
Yingjie (Eric) Yang (MSc Thesis-based, Completed)

2019/09 - 2021/04

University of Sasaktchewan

Development of a Novel Method for Airborne Dust Collection and Bioaerosol Deactivation using Engineered Water Nanostructures
Co-Supervisor
Industrial Hygienist Governemnt of Manitoba
Jordan Si (MSc Thesis-based, Completed)

2018/09 - 2021/04

University of Saskatchewan

Nanospray-based Technology in Deactivating Microbes
Co-Supervisor
Process Engineeer Compass Minerals
Olasoji Olakunle Awoyera (MSc Thesis-based, Completed)

2014/01 - 2016/12

University of Saskatchewan

Endotoxins a biomarker for respiratory symptoms in two Saskatchewan rural communities
Co-Supervisor
Public Health Officer
Eric Russel (Master's non-thesis, Completed)

2016/05 - 2016/08

University of British Columbia

The built environment and respiratory health in two First Nations Communitites in Saskatchewan
Supervisor
MSc Student
Justene Quarrasi (Master's non-thesis, Completed)

2014/05 - 2014/08

University of Saskatchewan

Occupational Exposure to Hydrogen Sulphide in Livestock Operations
Supervisor
Hygiene Technician, Ontario
Akwasi Owusu-Kyem (Master's non-thesis, Completed)

2011/11 - 2012/04

University of Saskatchewan

Hearing Health and Swine and Grain Workers
Supervisor
Senior Policy Analyst, Saskatchewan Government
Graduate Students (Doctorate)
Name (Prgram, Status)
Time of Enrollment (Institutuion)
Thesis Title
Supervision
Present Position (Institution)
Pezhman Zolfaghari (Doctorate, In Progress)

2021/09 - present

University of Saskatchewan

Elimination of Airborne Pathogens by Catalytic Ozonation
Co-Supervisor
PhD Student
Kaitlin Merkowsky (Doctorate, Completed)

2017/01 - 2023/03

University of Saskatchewan

Characterizing Lung Inflamation in Agricultural Respiratory Exposures: Physiologic Measures and Lung Imaging
Supervisor

 

Upkardeep Singh Pandher (Doctorate, Completed)

2015/09 - 2021/06

University of Saskatchewan

Pulmonary Inflammatory Response After Exposure to Glyphosate and LPS: Combined versus Individual Agent Exposures
Supervisor
Olanayi Abayomi (Doctorate, Completed)

2012/01 - 2018/12

University of Saskatchewan

Needs assessment for evaluation of TB and HIV/AIDS control programs in First Nations in northern Saskatchewan
Supervisor

Surgical Assisstant

Saskatchewan Health Authority
 Name

 Time of Enrollment

OHH Lab Position 

(Institution)

Present Position

(Institution)

Charly Nolting
2022/02 – present

Industrial Hygiene Technician 

CCHSA, University of Saskatchewan

David Schneberger
2016/08 - present

Research Associate

CCHSA, University of Saskatchewan

Beam Line Operator, Canadian Light Source

Brooke Thompson

2014/07 – present

NAIHL Laboratory Manager
CCHSA, University of Saskatchewan

 

Eric Russell

2014/4 - 2015/9 

 Industrial Hygiene Technician

University of Saskatchewan

Masters Student

University of British Columbia

Akwasi Kyem

2011/10 - 2013/5

Airways Research Group Project Research Assistant

University of Saskatchewan

Senior Policy Analyst

Saskatchewan Health
Supporters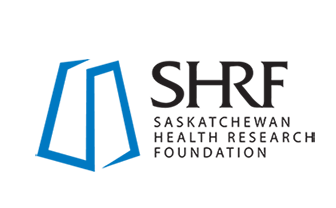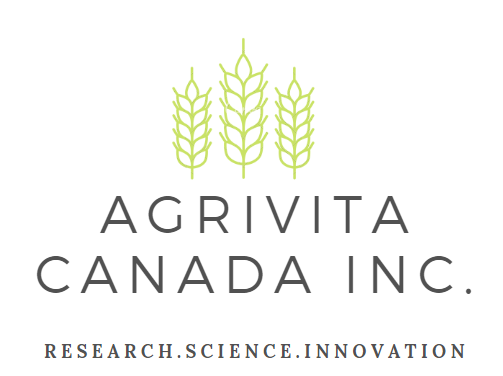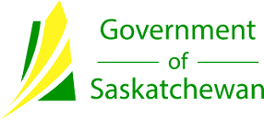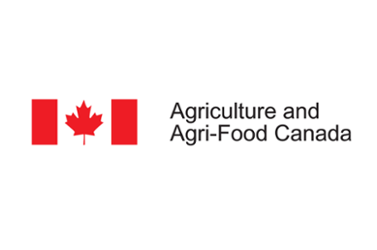 Contact us
Lab Director
Mailing Address
OHH Labc/o Dr. Shelley Kirychuk
Canadian Centre for Health and Safety in Agriculture (CCHSA)
University of Saskatchewan
104 Clinic Place PO Box 23
Saskatoon, Saskatchewan
S7N 2Z4  Canada
Visit us
Health Sciences E-wing 1331 or 2D10 HSc
Canadian Centre for Health and Safety in Agriculture (CCHSA)
University of Saskatchewan
104 Clinic Place