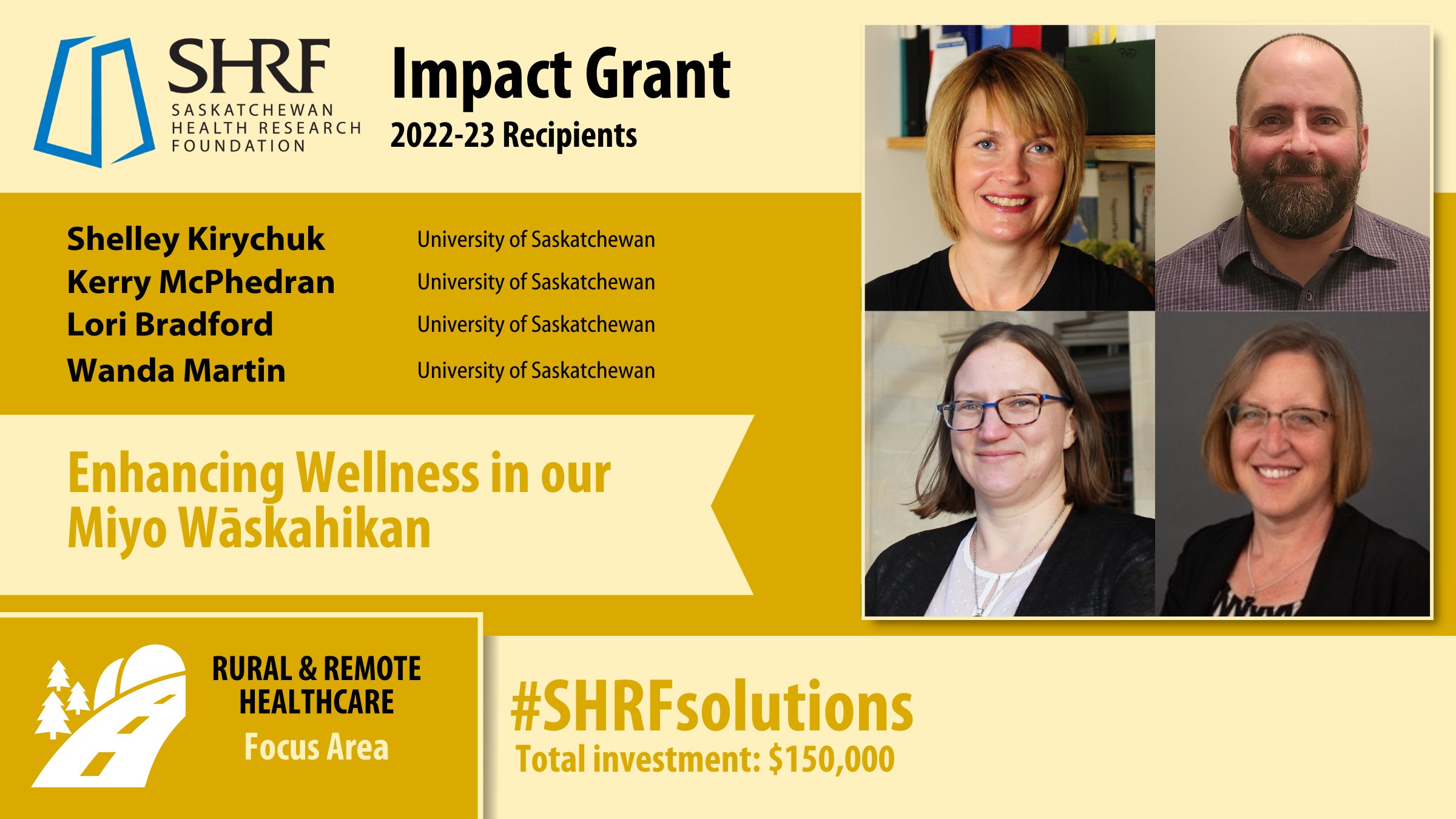 Dr. Shelley Kirychuk, Director of the Canadian Centre for Rural and Agricultural Health, received a Saskatchewan Health Research Foundation Impact Grant (SHRF) Impact Grant.
Dr. Kirychuk was awarded funding for her collaboration project "Enhancing Wellness in our Miyo Wāskahikan" with Dr. Lori Bradford, Dr. Wanda Martin, and Dr. Kerry McPhedran.
"Embracing a Saskatchewan-based approach to reconciliation of housing and health on First Nations, this research aims to develop, action and evaluate a framework to address and redress on-reserve housing builds and housing maintenance. This process will bring together First Nations community leaders and members, academics, home builders and home-maintenance providers, wellness providers, training and program development providers and policy influencers in the address and redress of this significant determinant of health outcomes." - project summary provided on SHRF's website.
Congratulations to Dr. Kirychuk!