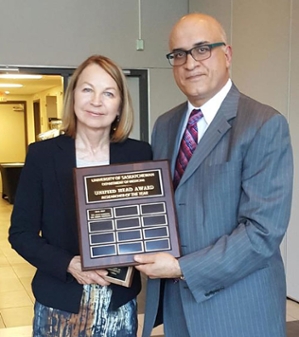 On June 2nd, at the University of Saskatchewan Department of Medicine Research Days Banquet & Faculty Awards, Department of Medicine Head, Dr. Sam Haddad, gave out awards to a number of faculty and medicine residents.
RaDAR Team lead, Dr. Debra Morgan, was awarded the Researcher of the Year award (co-recipient with Dr. John Gordon).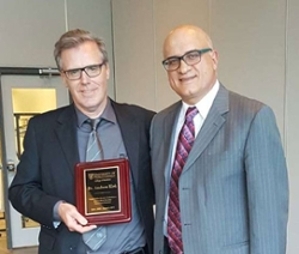 Dr. Andrew Kirk, RaDAR team investigator and Neurologist with the Rural and Remote Memory Clinic was recognized for his 16 year as Head of Division of Neurology.
Congratulations RaDAR Team members!