About

RaDAR memory clinics are currently provided by primary health care teams in the Saskatchewan communities of Kipling, Bengough, Weyburn, Carlyle, Maryfield, Lampman, and Esterhazy. The memory clinics continue to spread in the province, with plans to become available in more communities.
The memory clinics were established to address the need for specialized dementia care in rural communities without travel to a major city.
"It's a "one-stop-shop". They come, they do everything at once, and it's beneficial for families, for clients, that they don't have to come back again. They get a diagnosis, peace of mind for the family that they get a diagnosis at the end – that what they're seeing isn't 'crazy'. And making a difference in a small town setting." (Memory Clinic professional)
Patients & Families

"It was a positive experience, from the start through to the finish. And the lead physician was so respectful of my dad….And everyone was just so professional and so patient with him. And always seeking his understanding at all of the juncture points too. So again, leading to a very positive experience." (Care Partner)
"I think it is absolutely wonderful that this pilot program has begun. It is very difficult to some patients to make it to the big cities. To have the clinic come to the patient is absolutely amazing because the patient is more calm/relaxed and I believe this would lead to more accurate assessment of their condition."
(Care Partner)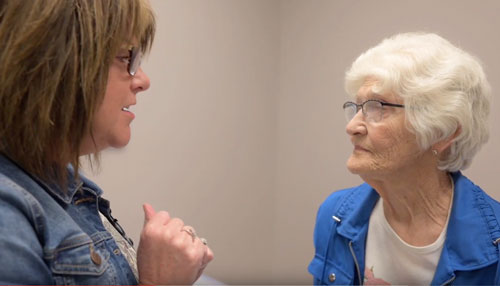 The appointment requires approximately 3 hours.
Patient and family meet with their memory clinic team to discuss the plan for the appointment.
Patient and family meets separately with individual team members, with the patient undergoing an assessment with each professional.
At the end of appointment, the team reviews the assessment findings with patient and family, makes recommendations for management, and plans for follow-up.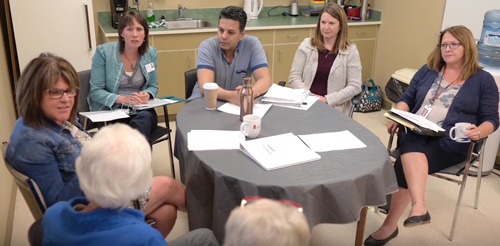 Reduces travel to city-based specialists
Opportunities to have your questions answered
Improves understanding of symptoms causing concern
Provides options for treatment and management
Connects to available services and support
Helps plan for the future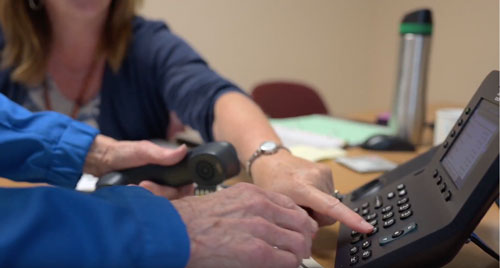 Memory clinics are currently offered by primary health care teams in the Saskatchewan communities of Kipling, Bengough, Weyburn, Carlyle, Maryfield, Lampman, and Esterhazy
The office staff with each clinic will arrange for a family member or close friend to take part in the appointment, and send a confirmation letter including necessary test requisitions to the patient.


Health Professionals

"…it's not like reinventing the wheel and starting from scratch. It's all laid out for you how you set it up and how you do it, so that makes it easier to start a clinic in a town with the support that you get... So, that makes it maybe not quite so daunting of a task." (Memory Clinic professional)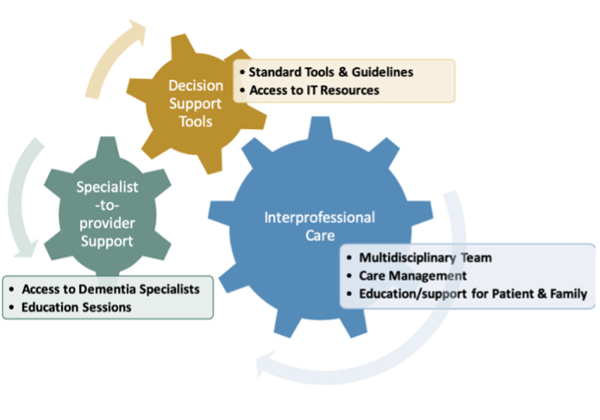 "We're working together and pulling depts together for the better of the patient, which is primary health care. We're wrapping the services around the patient, bringing our therapies, our NP, our physician, Alzheimer Society, kind of that one-stop shop, which is how we're trying to really build our networks." (Memory Clinic professional)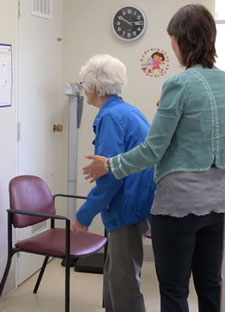 Memory clinics are adapted to local primary health care teams. Teams include a lead clinician (either a physician or nurse practitioner), home care nurse or social worker, occupational therapist and/or physiotherapist, and Alzheimer Society First Link Coordinator.
Care management and support for patients and families are provided by home care or social work, and a First Link Coordinator.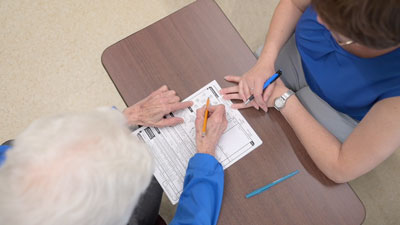 Electronic medical record flow sheets to guide assessments and decision-making include separate sections for each team member. The flow sheets follow the PC-DATA algorithm (Primary Care Dementia Assessment and Treatment Algorithm) based on Canadian guidelines.
A comprehensive handbook consists of office forms, the PC-DATA education manual, and other resources developed in collaboration with memory clinic teams.



New teams take part in PC-DATA training with geriatric psychiatrist Dr. Dallas Seitz (University of Calgary) and orientation sessions with the RaDAR team. 
Clinical mentorship and operational guidance for new teams are provided by the lead clinician of the Kipling memory clinic (Jean Daku), Memory Clinic Coordinator (Chelsie Cameron), and the RaDAR team.
Opportunities are available to new teams to shadow memory clinics in rural communities and the specialist clinic in Saskatoon.
RaDAR offers interactive education webinars 3-4 times/year to all memory clinic teams, on topics suggested by the teams. Past webinars have covered substance-induced cognitive impairment, management of behavioural symptoms of dementia, legal capacity, dementia and driving, dementia medications, and differential diagnosis.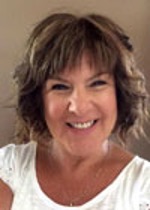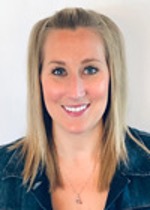 Locations

Memory clinics are offered by primary health care teams in the Saskatchewan communities of Kipling, Bengough, Weyburn, Carlyle, Maryfield, Lampman, and Esterhazy. Download the clinic brochure.

Clinics are held every 1-2 months in each community, and are a part of primary health care team operations within the Saskatchewan Health Authority.
| | |
| --- | --- |
| Bengough: 306-268-2222 | Carlyle: 306-453-6795 |
| Kipling: 306-736-2559 | Weyburn: 306-842-8790 |
| Radville: 306-869-3111 | Maryfield: 306-646-2133 |
| Lampman: 306-487-2811 | Esterhazy: 306-745-6681 |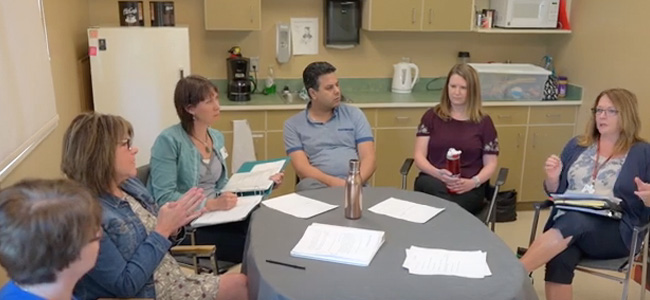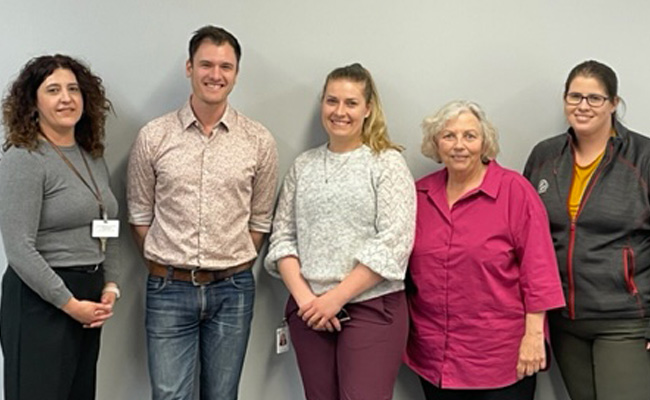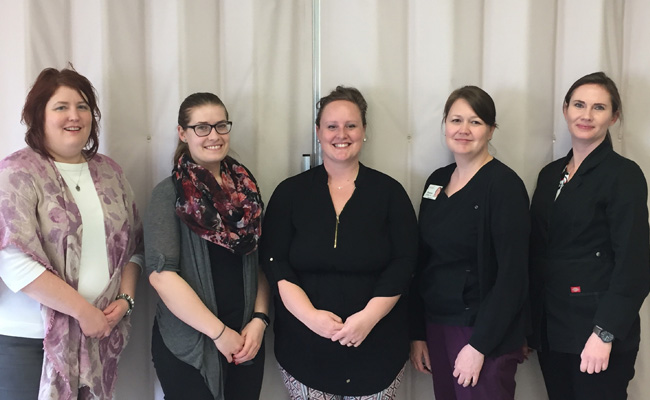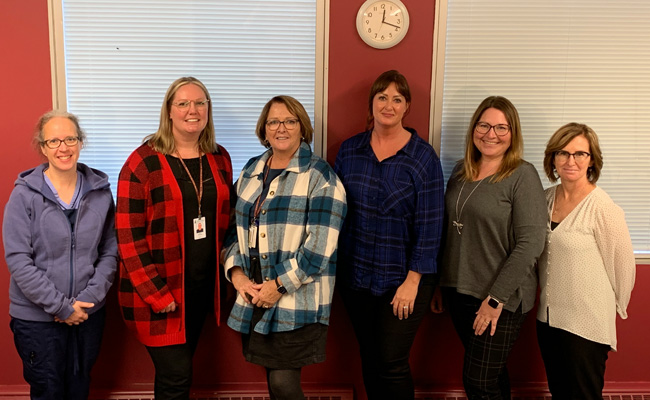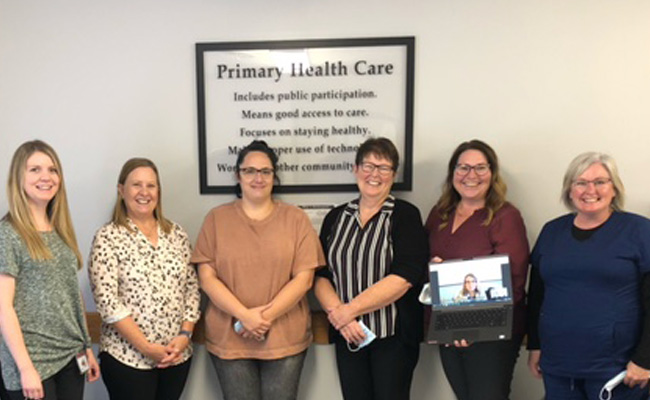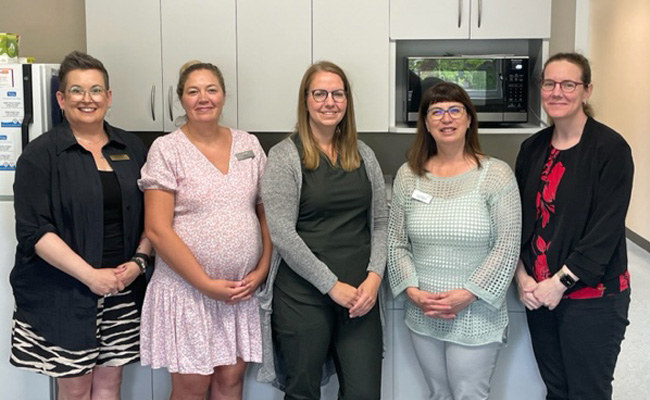 Research

Memory clinics are part of the
RaDAR research program
led by Dr. Debra Morgan, and ongoing process evaluation data are collected to support strategies for sustaining the memory clinics and spreading to other communities. Several other research projects are currently planned or underway: patient and family memory clinic experiences, care partner service and support needs, patient quality of life and service needs, secondary analysis of memory clinic data, perceptions of education sessions, clinic observation, and environmental scan and formative evaluation of community programs. All projects receive SHA operational approval and approval from the appropriate University of Saskatchewan Research Ethics Board.
The Dementia Working Group guides the research, shares information across health sectors about services and programs, and supports the partnership between RaDAR, the Alzheimer Society, and the
memory clinic teams within the Saskatchewan Health Authority
.
Media

Podcast introduction to the Kipling Memory Clinic, featuring the story of Leanne and her mother Marjory, supported by Jean Daku, Kipling Nurse Practitioner. Dementia Dialogue System Journey Podcast Series. Transitions- A Rural Dementia Resource for rural communities. Sept 28, 2020.
Analysis & Policy Observatory Guest blog by Dr. Debra Morgan, RaDAR Lead. Rural Dementia in Action by Debra Morgan. August 16, 2020.
Reflection article by Jennifer Hill, Primary Health Care Facilitator with the Weyburn Memory Clinic Team. Embracing Research in Rural Dementia Care. December 18, 2019.
Story about Rural PHC Memory Clinics in SaskHealth (page 13), Saskatchewan Health Authority's annual report to the community. Dementia care program provides care closer to home (15 MB). December 2, 2019.
Interview of Dr. Debra Morgan by Drew Wilson, CJWW Radio. Bringing Dementia Care into Rural Saskatchewan. September 19, 2019.
Backgrounder on Rural PHC Memory Clinic model on Saskatchewan Health Authority website. RaDAR – The Rural Dementia Action Research Team. September 12, 2019.
SHRF support of Rural PHC Memory Clinics on Saskatchewan Health Research Foundation website. Building Capacity for Rural and Remote Dementia Care. September 12, 2019.
Profile of Rural PHC Memory Clinics on Saskatchewan Health Authority website. RaDAR: Dementia care close to home. August 8, 2019.
Contact

For more information about the clinics:
Background & Funding
For more than 20 years, RaDAR lead Dr. Debra Morgan has been researching and applying ways to improve the quality of life for people living with dementia in rural and remote communities.

The memory clinics were informed by the RRMC, a specialist clinic located at the University of Saskatchewan in Saskatoon. The RRMC offers a full-day interdisciplinary assessment to people living with suspected atypical and complex dementia across rural and remote Saskatchewan.
Research funding is provided by a Canadian Institutes of Health Research Foundation grant to Dr. Morgan, and funding from the Saskatchewan Health Research Foundation through Phase 2 of the Canadian Consortium on Neurodegeneration in Aging (Team 15 Co-Leads Drs. Megan O'Connell and Debra Morgan).