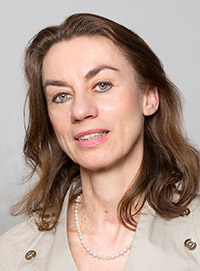 Our 2018 Summit meeting will be hosted Tuesday, October 23rd and Wednesday, October 24th, in Saskatoon.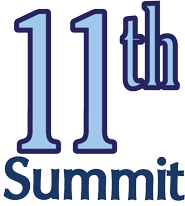 This year's Summit Keynote presenter will be Dr. Stefanie Auer from Danube University Krems, Austria.
Dr. Auer is Professor for Dementia Studies in the Department of Clinical Neurosciences and Preventive Medicine at the Danube University Krems, Austria. She also serves as Scientific Director of the MAS Alzheimerhilfe in Upper Austria.
Dr. Auer and her team have developed a community care model for persons with dementia and their caregivers living in rural areas since 2002, the model of "Dementia Service Centers". Within this care model, early disease detection, counselling, stage specific training and guidance throughout the disease is offered for persons with dementia and their support providers. A longitudinal data base is connected to this project since 2002 collecting baseline- and follow up data on persons with cognitive deficits and persons with dementia.
Dr. Auer has received several National Grants from "Fonds Gesundes Österreich", the Austrian National Bank, The Austrian Science Fonds (FWF) and the County of Upper Austria. The work of the team is supported by the Austrian Ministry for Social Affairs for several years in sequence. Currently, she and her team are participating in three AAL projects funded by the European commission. Dr Auer initiated a University Master course for "Dementia Studies" in 2009 at the Danube University in Krems and she is directing this Master course. Dr. Auer is a member of the pan-European research network Interdem. 
Download Dr. Auer's Bio and Selected Publications list.

 Download Draft Agenda.  (Note that Summit participation is by invitation/registration only. Draft agenda is provided for reference for registered Summit participants)
If you would like more information please contact Dr. Debra Morgan.
"I have an interest in dementia. I have an interest in rural healthcare. The Rural Dementia Summit is a perfect event where knowledge and interest converge."  -- Dr. Larry Sandomirsky, Saskatchewan physician and regular attendee of Summit meetings.
"The summit is an interdisciplinary get-together of clinicians and researchers devoted to improving care of people with dementia and their families in Saskatchewan. It's an excellent opportunity for physicians who see patients with dementia to learn more about dementia care and to share their knowledge with colleagues." -- Dr. Andrew Kirk, Neurologist and RaDAR Team member.