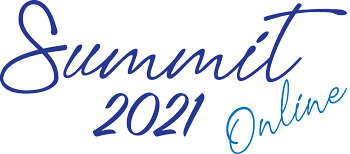 Summit 2021 Online is planned for November 2nd and 3rd this year.
The Summit will include a mix of pre-recorded (watch any time) and live-delivered sessions from researchers and community members, and the platform will support opportunities to interact with other online attendees. 
November 2nd

 

sessions will run from late afternoon to early evening (~4:30 pm CST to 8:00 pm CST) and will feature the Summit poster session.

 

November 3rd

 

sessions will run from morning to early afternoon (~8:30 am CST to 1:30 pm CST) and will feature a number of live-presented sessions, including the keynote at 9:00 am CST.
We're pleased that Dr. Fiona Marshall, from the University of Notthingham, United Kingdom, and Director of Flourish Rural Derbyshire CIC will be our keynote presenter. Dr. Marshall's interests include the design and delivery of alternative forms of dementia care, in the community, which are often provided by Third Sector or Community Interest Companies (CICs). Currently she is exploring the work of Agricultural based dementia care, which includes "care farms" as a potentially viable way of supporting sustainable local communities and helping to keep people with dementia in their own localities.
If you would like more information please contact Dr. Debra Morgan.
"I have an interest in dementia. I have an interest in rural healthcare. The Rural Dementia Summit is a perfect event where knowledge and interest converge."  -- Dr. Larry Sandomirsky, Saskatchewan physician and regular attendee of Summit meetings.
"The summit is an interdisciplinary get-together of clinicians and researchers devoted to improving care of people with dementia and their families in Saskatchewan. It's an excellent opportunity for physicians who see patients with dementia to learn more about dementia care and to share their knowledge with colleagues." -- Dr. Andrew Kirk, Neurologist and RaDAR Team member.