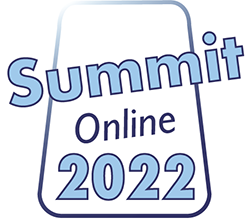 Summit 2022 will be held as an online event Tuesday, November 22nd and Wednesday, November 23rd. Updates as planning progresses will be available on this page.
Summit 2022 Agenda as at Sept 29, 2022: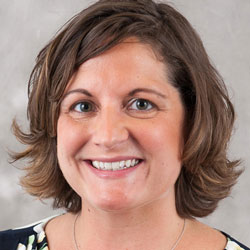 Our Keynote Speaker at Summit 2022 will be Dr. Nicole Ruggiano, PhD, MSW. Professor and Director of the Doctor of Social Work Program, University of Alabama School of Social Work.
Planned Presentation: Advancing Evidence-based Technologies to Support Dementia Care and Caregiving: Challenges, Opportunities, and Directions Forward
Over the past decade, health and information technologies have advanced tremendously and offer numerous opportunities for supporting people living with dementia (PLWD) and their families. However, challenges persist to developing and translating innovative and evidence-based technologies to support dementia care and caregiving, including: racial and age disparities in technology access, low self-efficacy and computer literacy among vulnerable populations, limits to broadband internet access in rural communities, safety and security concerns, and a disconnect between researchers and tech developers. This presentation will highlight the current state of the art in technologies for dementia care. It will present challenges and opportunities for advancing technologies that improve health, well-being, and quality of life among PLWD and their families, especially for those in rural communities and those from underrepresented populations. Finally, it will discuss how intersections of research, practice, and policy can lead to innovation in health and supportive care for dementia.
"I have an interest in dementia. I have an interest in rural healthcare. The Rural Dementia Summit is a perfect event where knowledge and interest converge."  -- Dr. Larry Sandomirsky, Saskatchewan physician and regular attendee of Summit meetings.
"The summit is an interdisciplinary get-together of clinicians and researchers devoted to improving care of people with dementia and their families in Saskatchewan. It's an excellent opportunity for physicians who see patients with dementia to learn more about dementia care and to share their knowledge with colleagues." -- Dr. Andrew Kirk, Neurologist and RaDAR Team member.