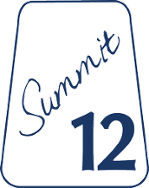 Our 2019 Summit meeting will be hosted Tuesday, November 5th and Wednesday, November 6th, in Saskatoon.
Planning for this our 12th Annual Summit event is currently underway - more information will be posted as it becomes available.
If you would like more information please contact Dr. Debra Morgan.
"I have an interest in dementia. I have an interest in rural healthcare. The Rural Dementia Summit is a perfect event where knowledge and interest converge."  -- Dr. Larry Sandomirsky, Saskatchewan physician and regular attendee of Summit meetings.
"The summit is an interdisciplinary get-together of clinicians and researchers devoted to improving care of people with dementia and their families in Saskatchewan. It's an excellent opportunity for physicians who see patients with dementia to learn more about dementia care and to share their knowledge with colleagues." -- Dr. Andrew Kirk, Neurologist and RaDAR Team member.