Respiratory and Epidemiology Lab Equipment
Sleep Assessment Equipment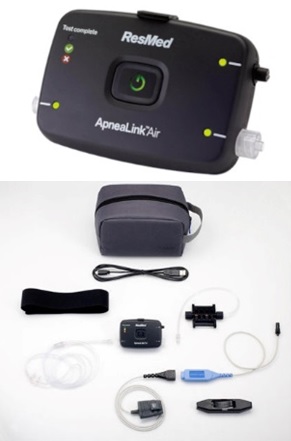 The ApneaLink is a cost-efficient, type III home sleep testing device.
Weight: 66g (2.3 oz)
Records:
Respiratory Effort

Respiratory Flow

Snore

Blood Oxygen Saturation

Pulse

48 hour recording time
Accessories Available:
Reusabler Belt

Nasal Cannulas

Reusuable Soft Sensor (Size small or large)

LP Oximeter Clip

Pulse Oximeter

Respiratory Effort Sensor

ApneaLink Carry Bag

Single Use Sensors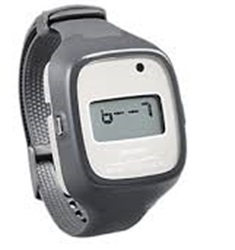 The Actiwatch is a small, compact device that is 
designed to help understand an individuals daily activity and sleep/wake patterns.
Waterproof

Data is recorded 24/7

Displays Date and Time and provides status feedback

Battery Life of 50 days

Off-wrist detector

Weight: 31 grams
Records 7 data channels:
White photopic Light illuminance

Red light irradiance

Green light irradiance

Blue light irradiance

Activity

Off-wrist detection

Event marking

 
Accessories available:
ActiWatch Spectrum PRO Software
Spirometry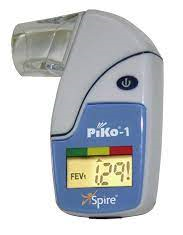 PiKO-1 spirometers are portable, pocket-sized spirometers to measure Peaf Flow and FEV1. Data can be reviewed via a single operating button and easily transferred to the software easily.
Sensor: Pressure/Flow sensor technology
Battery Life: 1 year
Weight: 35 g
Measures:
Peak Flow
Range: 15 to 999 LPM (1 LMP resolution)

Accuracy: +/- 5% or 10 LPM (whichever is greater)
FEV1
Range: 0.15 to 9.99 Litre (0.1 Litre resolution)

Accuracy: +/- 3.5% or 0.5 Litre (whichever is greater)
Accessories:
Single-use mouth pieces

PiKONet Software
The EasyOne Air spirometer uses TrueFlow technology and delivers reliable results without the need for calibration to ensure lifetime operation of the equipment.
Portable

Real-time curve display and data transfer

Bluetooth connectivity

Rechargeable battery

Easy navigation
Measures:
FVC (L)

FEV1 (L)

FEV1/FVC (%)

PEF (L/s)

FET (s)

FIVC (L)

FIF50 (L/s)

PIF (L/s)
Accessories:
Calibration Syringe

Spirette breathing tubes

Flow Tubes

Nose Clips

Laptop 
Accessories
Spirometry mouthpiece filters

Dry rolling Seal Spirometry tubes
Sample Collection Equipment
Blood Pressure Cuffs

Portable Blood Pressure Units

Electronic Blood Pressure machines

Sphygmomanometer
Lancets

Blood Collection Materials
Smear Swabs

Smear Collection Bags
ISAAC Measured Frames
Vacuums