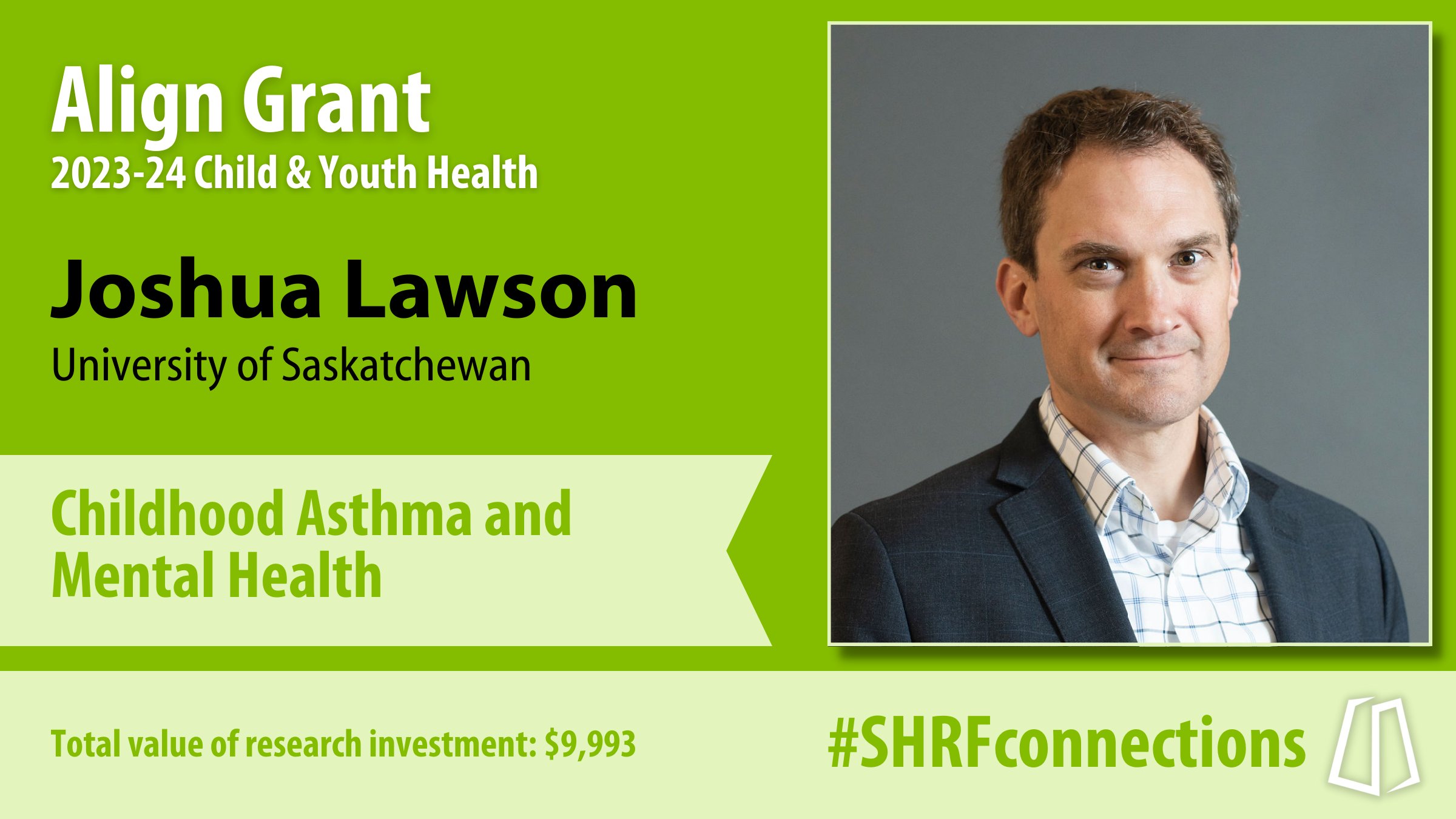 Dr. Joshua Lawson, Faculty lead for Rural Population Health program at the Centre, received a Saskatchewan Health Research Foundation (SHRF) Align Grant.
Dr. Lawson was awarded funding for his project "Childhood Asthma and Mental Health"
"Childhood asthma and mental health conditions co-exist, but the relationship between these conditions is not well understood. This project aims to bring together a diverse team to investigate the association between childhood asthma and mental health, and the impact of geographic location (i.e. urban-rural) on this association. Current research evidence, practices and perspectives of different stakeholders within Saskatchewan will be reviewed to identify the current context and potential knowledge gaps that will inform the asthma management and well-being promotion of children." - project summary provided on SHRF's website.
Congratulations Dr. Lawson!