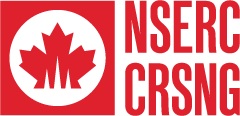 Dr. Angelica Lang, faculty lead for the Musculoskeletal Health and Ergonomics research program at the Centre, receives a Natural Sciences and Engineering Research Council of Canada (NSERC) Discovery Grant for her research, which uses a system of motion capture cameras to measure and analyze shoulder motion.
Dr. Angelica Lang was awarded funding for her project titled "Functional movement and scapular kinematics: exploring best practice methods from calibration to application"
Congratulations Dr. Angelica Lang!
To read the full article about this awarded funding written by the Department of Medicine, click here!
To see a list of everyone who was awarded A Discovery Grant from NSERC, click here!