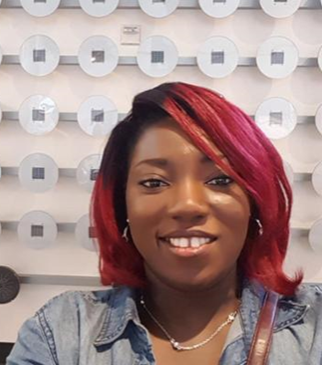 Oluwakemi Awe PhD Candidate, School of Public Health, University of Saskatchewan
Oluwakemi Awe is a PhD student, in the School of Public Health at the University of Saskatchewan. Prior to coming to Canada, Ms. Awe worked as an international consultant for the Next Generation Project (Making Sexual and Reproductive Health Work for the Next Generation') at the Swiss Tropical and Public Health Institute, Switzerland. She has also conducted several epidemiological studies related to different aspects of health: help-seeking behavior; sexual and reproductive health (SRH) indicators and services uptake; unmet healthcare needs; and pregnancy-related musculoskeletal disorders. Her core research interests include maternal health, sexual and reproductive health, psychosocial, sociocultural and behavioural determinants of health, and pregnancy-related chronic musculoskeletal disorders. Ms. Awe is currently working on her PhD. dissertation that aims to evaluate the burden of persistent pregnancy-related low back and pelvic girdle pain in the Canadian postnatal population. Using a mixed methods approach, Ms. Awe will evaluate the prevalence, risk factors, comorbidities and lived experiences, including, coping strategies and perceived access to care for low back and pelvic girdle pain post-delivery. Ms. Awe has a M.Sc. in Applied Epidemiology, from the Swiss Tropical and Public Health Institute, University of Basel, Switzerland. She also has a BSc in Microbiology from the Obafemi Awolowo University, Nigeria.
---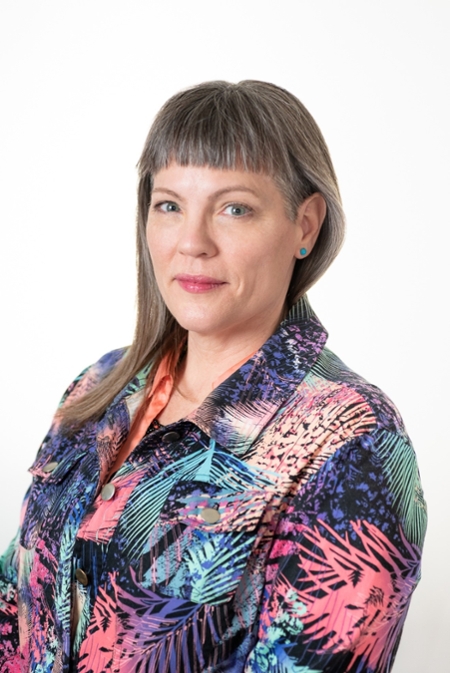 Samantha Black Research Associate and Coordinator, Psychology, Psychology
Samantha Black (she/they) is a qualitative research associate with the MHAC Research Group, and coordinates musculoskeletal and access to care projects. She is a past clinical social worker and is currently a PhD Candidate in Psychology at the University of Saskatchewan. Samantha is a Lecturer in Psychology at First Nations University of Canada and leads Queer Voices, a research project highlighting stories from Saskatchewan's 2SLGBTQI+ seniors and youth, partnered with ReGeneration Arts and the Western Development Museum. She earned her MA in Psychology studying integrative healthcare programming within Indigenous-led communities in South America. Her work focuses on community wellness, integrative and creative therapies, grief process and decolonizing strategies.
---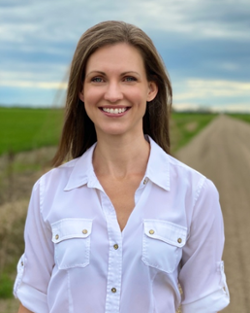 Dr. Katie Crockett Postdoctoral Fellow, School of Rehabilitation Science and the Canadian Centre for Health and Safety in Agriculture
Katie Crockett is a post-doctoral fellow at the School of Rehabilitation Science and the Canadian Centre for Health and Safety in Agriculture. She is an active physiotherapist in the community, with 10 years of experience providing care in a multi-disciplinary setting for patients residing in urban and rural areas of Saskatchewan. Her first major foray into research was studying musculoskeletal health factors contributing to fall and fracture risk in postmenopausal women using peripheral quantitative computed tomography (pQCT) imaging for her doctoral thesis. Katie completed her PhD in October of 2015 and has now extended her research into a variety of musculoskeletal clinical topics as Adjunct Faculty at the School of Rehabilitation Science and a clinician-researcher at Bourassa and Associates Rehabilitation Centre. She is interested in optimizing the management of patients through their course of recovery by collaborating and facilitating access to appropriate interdisciplinary consultations. A focus involves demonstrating the efficacy of physical therapy and expanding the scope of the profession, which she believes will improve systemic efficiency and patient care. She is uniquely positioned to evaluate clinically relevant topics, facilitating immediate translation to clinical care. She is passionate about data analytics to drive improvements in patient care and the health care system, which has led her to pursue a postdoctoral fellowship. Katie's postdoctoral fellowship is a patient-led mixed methods investigation of health care access challenges for back pain care across the rural-urban continuum in Saskatchewan. Using patient experiences, healthcare provider experiences, as well as data available through administrative platforms, her research will explore health care access barriers and facilitators and determine factors/measures that are most meaningful to patients. These measures can be used in future studies to evaluate chronic back pain access and clinical interventions and provincial comparisons, ultimately leading to enhanced access to more patient-centred care for chronic back pain across Canada.
---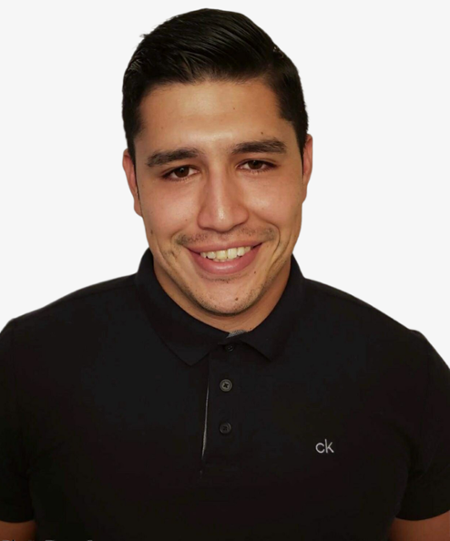 Diego Diaz
Masters of Physical Therapy Student
Diego Diaz is a final year Masters of Physical Therapy student at the School of Rehabilitation Science. Prior to starting his MPT degree, he earned his BSc. Kinesiology degree from the College of Kinesiology at the University of Saskatchewan. Currently, Diego is completing a research project titled "Assessing Feasibility of Physical Therapy Assessment & Treatment of Upper Extremity/Shoulder Post-Mastectomy via Remote Presence Robotics in Northern Communities in Saskatchewan" under the guidance of Dr. Soo Kim and Dr. Stacey Lovo.
---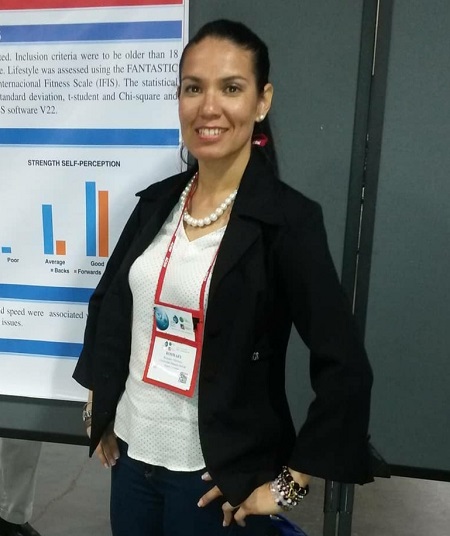 Rosmary Martínez Rueda PhD student, Community Health and Epidemiology, University of Saskatchewan
Rosmary Martínez Rueda is a PhD student in the Department of Community Health and Epidemiology at the University of Saskatchewan. She received her Bachelor degree in Physiotherapy from Universidad Industrial de Santander (UIS) in Colombia, and her Master's degree in Public Health from Universidad Nacional de Colombia. Prior to her PhD studies, she worked as a professor in the Physical Culture, Sports and Recreation program at Santo Tomás University, Colombia. She conducted several research projects related to different public health issues: lifestyle and cardiovascular risk factors, the formulation process in physical activity policies, and technological innovation in health services. She also has worked on lifestyle, self-care and self-perception in sports. Her current interest in research is focused in the role of physical therapist in health promotion practices. Rosmary has been recognized as a research associate for the The Ministry of Science, Technology, and Innovation.
---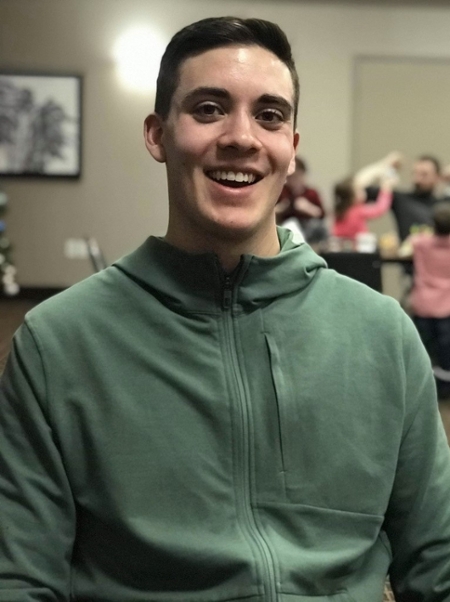 Jory Meyer
Project Title: Virtual Pre-Surgical Education Pathway for Indigenous Patients Accessing Total Joint Replacements - Needs Assessment Program: 2nd year in the Masters of Physical Therapy Program, School of Rehabilitation Science
---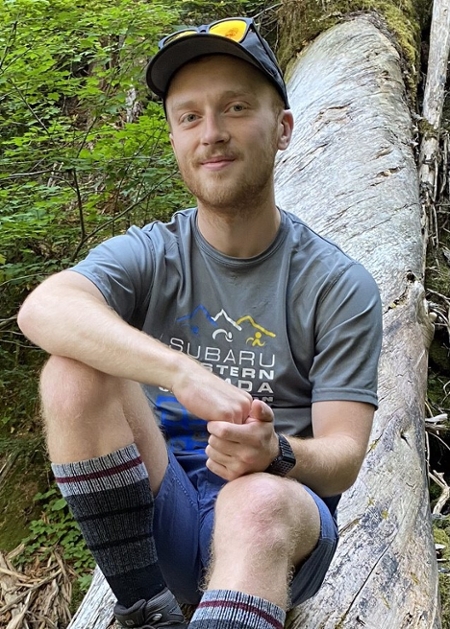 Matt Reichert
BASc Hons, MPT Student Co-President, Physical Therapy Student Society: Class of 2022 Research Assistant School of Rehabilitation Science College of Medicine • Matt graduated from the U of S in 2020 with a Bachelor of Arts and Science degree in Environment and Society which provided him with a background into the relationship between the health of human populations and the physical environments they interact with. As of the 2021-22 academic year, Matt will be in his second and final year of a Master of Physical Therapy degree. He believes that becoming a physical therapist will not only allow him to explore and understand the nuances of human health and functioning but will also give him the opportunity to educate people as to how they can shape their day-to-day environment in a way to better promote their overall health. Matt is currently performing a needs assessment of Physical and Occupational Therapy resources for the File Hills Qu'Appelle Tribal Council and All Nations Healing Hospital in Saskatchewan. His goal is to work with Indigenous communities upon graduation and is using his research experience to inform his future practice to provide equitable services while remaining culturally sensitive and respectful.
---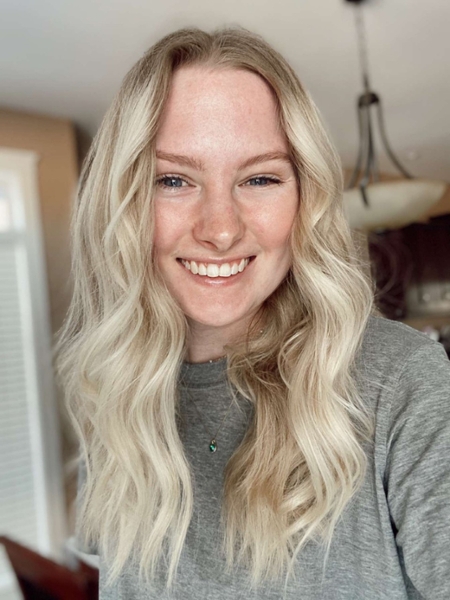 Rebecca Sawatsky
B.Sc. (Kin), Year 3 Project title: Rehabilitation Needs Assessment - File Hills Qu'Appelle Tribal Council and All Nations Healing Hospital. Rebecca Sawatsky is an undergraduate student in the College of Kinesiology at the University of Saskatchewan. She has been involved in facilitating physical activity for youth as a volleyball coach in a development program, summer camp, and club team setting for the past four years out of Central Valley Volleyball Club in Warman, SK. She is a current administrator for Craven Sport Services based out of Saskatoon, SK.
---
Tayah Zhang
BSc

Research Assistant, Physiology and Pharmacology

Tayah is a recent graduate of the University of Saskatchewan, earning her Bachelor of Science Honours in Physiology and Pharmacology. She has been involved with several studies related to Remote Presence Technology and access to care. Most recently, Tayah worked alongside a community research team member and Elder from Pelican Narrows to adapt a facial pain scale that will be used as an evaluation tool in MHAC's project 'A Community-Informed Team and Technology Approach to Chronic Back Pain Management in Partnership with a Northern Saskatchewan Cree First Nation'. Tayah will be a valuable MHAC research assistant providing her experience with patient-oriented and community-based research.
---