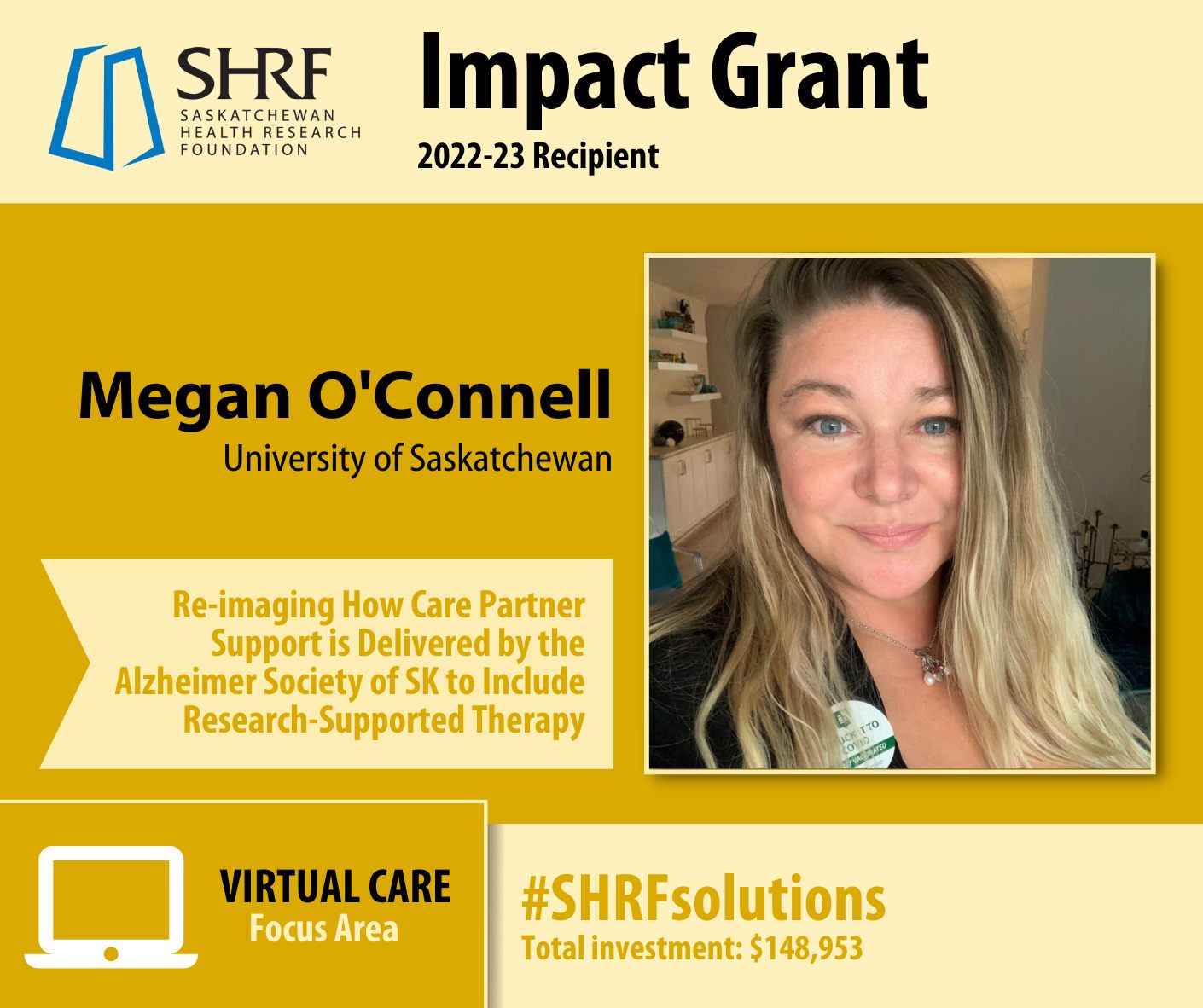 RaDAR Team Investigator, Dr. Megan O'Connell, was announced as a receipient of a Saskatchewan Health Research Foundation (SHRF) Impact Grant.
SHRF Impact Grants advance the translation of research into real-world and practical applications.
Dr. O'Connell was awarded funding for her project: Re-imaging How Care Partner Support is Delivered by the Alzheimer Society of SK to Include Research-Supported Therapy
"This project aims to improve the effectiveness of support groups for care partners of those with dementia by training Support Group Facilitators in evidence-based therapy techniques, then evaluating the impact of these skills when delivering support groups. Care partner participants within these support groups will also be consulted to determine impact and relevancy of these revised approaches." - project summary provided on SHRF's site.
Congratulations Dr. O'Connell!